Over the summer, Josh and I started getting into Star Wars Rebels, so much so, I decided that after I get approved for Rey, I want to start working toward getting a Sabine Wren approved. Back in September or October, I came across an
Etsy shop
that sells Sabine's bucket. I saved it, I pinned it, I followed Draven's Total Customs on
Facebook
and
Instagram
, all to keep an eye on the shop. The last thing I wanted to do was find this shop, fall in love with everything, and then lose track of it, or my worst fear, have it close before I got to order anything.
My goal was to finish Rey, and then work on Sabine, but when your mom asks you what you want for your birthday, sometimes you can't help how you answer :D When she gave me the go-ahead to order it, I discovered that my beloved Etsy shop was retiring the helmet I had fallen in love with *gasp!* because Tom announced his
MK2
would be available shortly! So not only am I getting a Sabine bucket, I'm getting a new and improved Sabine bucket!
It arrived about a week and a half ago. Guys, she's a beauty! I ordered the straight pull version with a limo black visor. The most I've done is remove the flashing at the bottom, mostly so I could try it on. I can not wait to get started on this thing, it's going to a blast!
If you are in the market for a Sabine Wren/ Pheonix helmet kit, DravensTotalCustoms on Etsy is the place to go. Tom was amazing to work with, he answered any and all of my questions, I would order from him again in a heartbeat.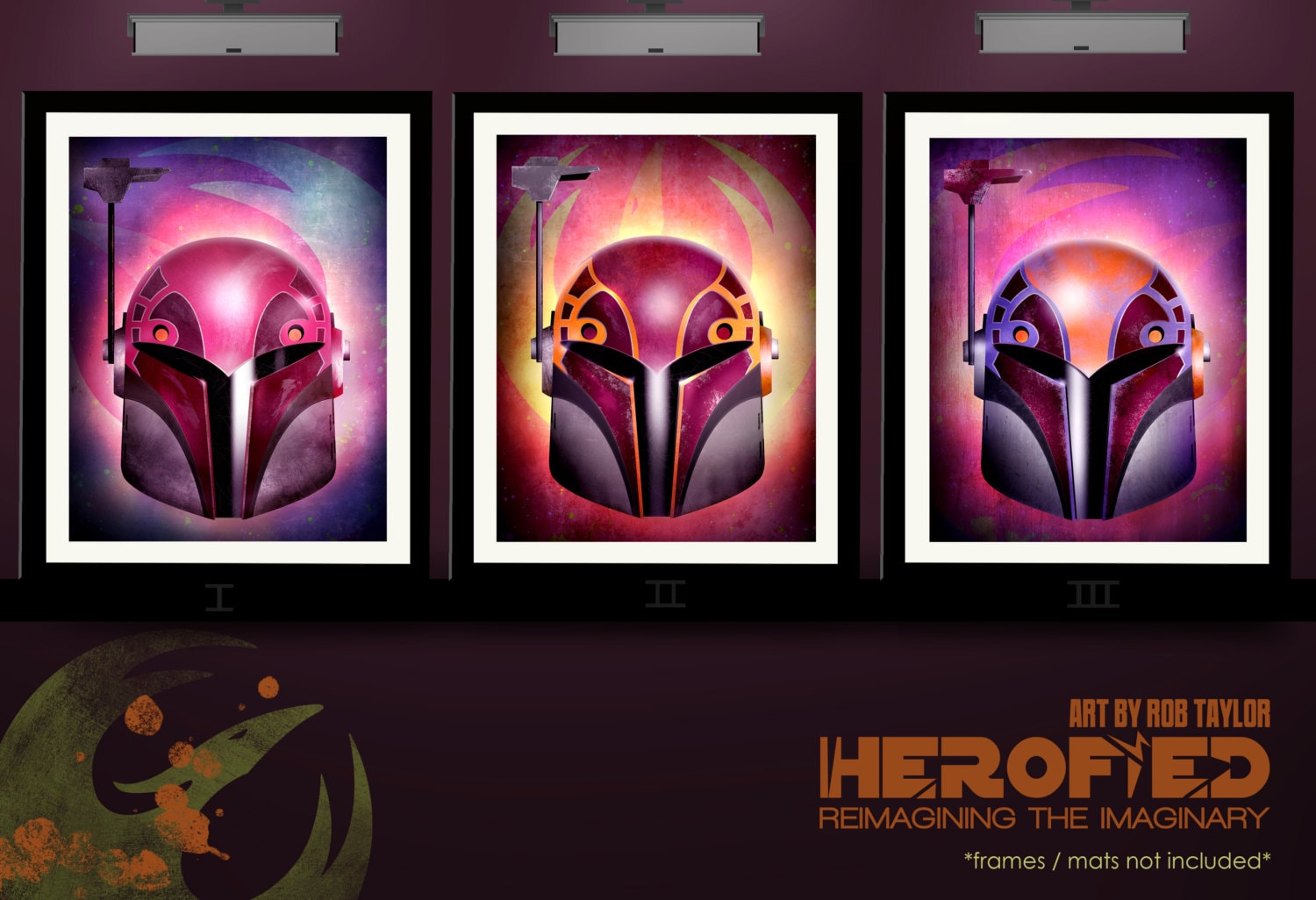 I think my goal would be to complete a season 3 Sabine, I like the bucket design, and quite frankly, her hair the best for that season.